Why NAWD?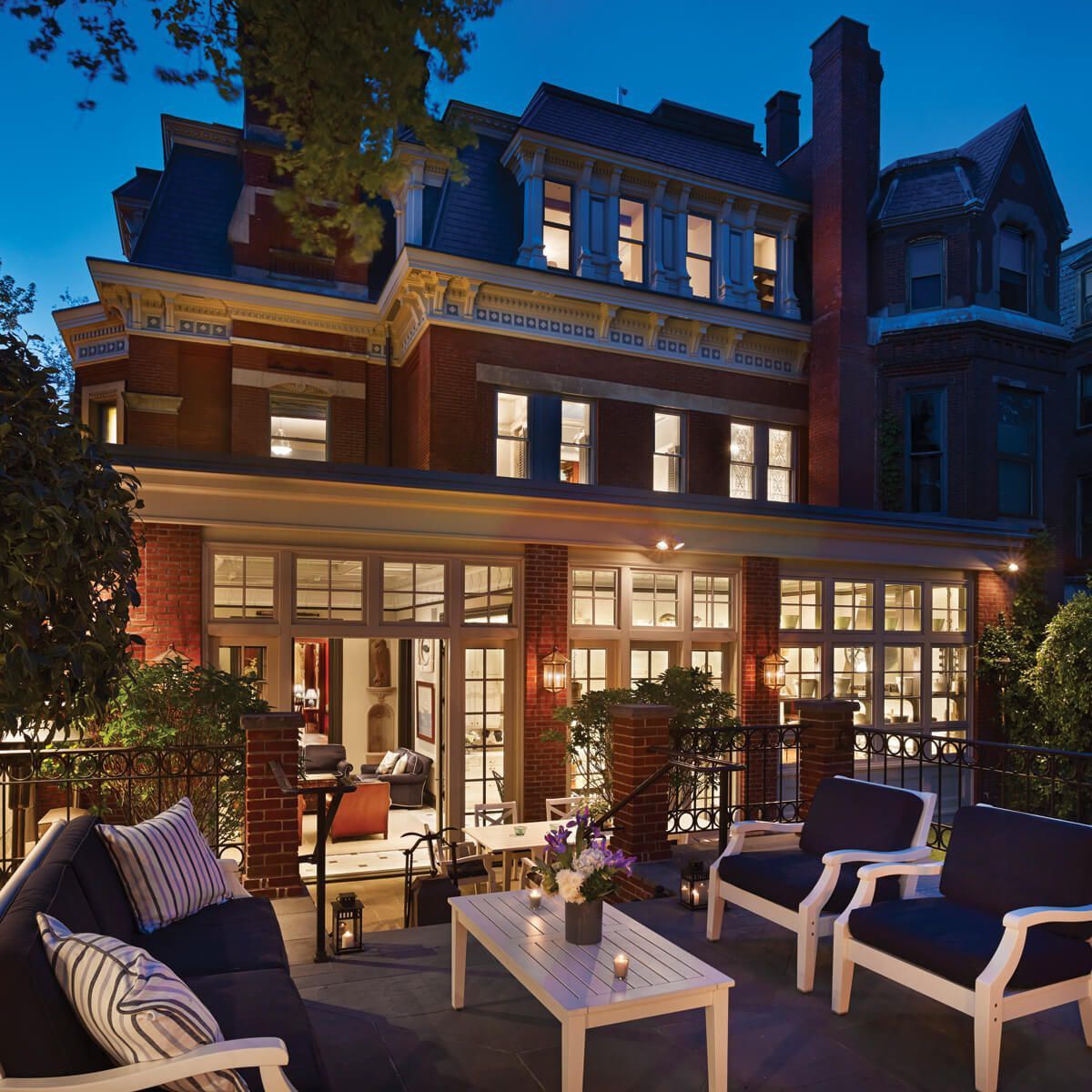 North American Window and Door specializes in the Wholesale Distribution of High Quality Windows, Doors, and Millwork. Value, Quality and Customer Service are the Cornerstones of our business.
Our dedication to delivering the highest quality building products for every budget, along with outstanding customer service, has made us a preferred Building Material Supplier for Architects, Contractors, Designers and Homeowners for more than 45 years.
We consistently strive to provide the building industry with the finest, most efficient, and architecturally pleasing products available on the market today.
We are the leading supplier of Specialty Window and Door products including Folding and Sliding Door walls, Corner Windows, Pass Through Windows, European Tilt/Turn Windows, Historic Replications, and much more.
Use our Get a Quote or Service Request buttons to submit your
About Us
North American Window and Door was established in 1975 and has been serving Southeastern PA, Delaware, and Southern NJ since our inception.

We pride ourselves on being a family owned and operated business and strive to treat our clients as if they are family.

Our Design Gallery and Warehouse, are located in West Chester, PA.

We invite our customers to visit the Design Gallery to Touch, Feel, Operate and make their product selection finishes in person.

In addition to our West Chester headquarters, we have a second Design Gallery location in New Hope, Bucks County and provide our customers with convenient access to our expert sales staff.
Testimonials
John and his team at North American could not be more professional. Their selection and pricing are outstanding, and their installers were absolutely incredible. We enjoyed the process of working with them from start to finish. I've recommended them to everyone I know who's in the market for windows or doors.
Cara Neumann
I have enjoyed working with John. He is extremely helpful in all aspects of the window and door process. He is always willing to go the extra mile to make sure everything is right. I highly recommend them.
Robert Hansen
As a main line builder, it is imperative for Cornerstone Construction Group to have the best window and door supplier. We found that partnership with North American Window and Door. Whether we are doing an entire home window replacement job, a custom design/build conservatory, or a historic renovation, NA Window and Door has the breadth of product offerings to fit Cornerstone's needs. Our sales and service contact at NAWD is Jim Hoffman. In addition to the products they offer, Jim's level of knowledge and service is unmatched. Working with Jim and NA Window and Door is comforting because we are treated like true partners and they have Cornerstone's and our client's best interest in mind. Keep up your top quality commitment to product and service.
Jamie - Cornerstone Construction Group
For thirty years I have worked in Moorestown, New Jersey, a three hundred year old town with a broad mix of housing. One week we could be working on a house built in the 1700's, the next week a brand new colonial. We needed a window company that could meet our diverse needs. Kolbe Windows and Doors has done just that giving us a quality solution for any challenge we face.
We purchase our Kolbe products from North American Window and Door Company. Over the years they have provided excellent service including on time delivery and follow through. Steve Thompson is our North American representative and he is very knowledgeable and helpful. Steve knows that if we spend the time up front to get all the details correct the rest of the job will go smooth. With Steve and North American we get things right the first time.
R. Craig Lord - R. Craig Lord Construction Company, Inc.
As you know, we have worked with North American Window & Door (NAWD), specifying Kolbe & Kolbe Windows for nearly a decade now.

While we constantly reevaluate the products we choose for our clients, we return again and again to Kolbe, not only because of the excellent value that their products offer, but also due to the superior quality, design and performance. The "Sterling" line has served us well over the years and is our first choice for new work, as well as for replacement windows on more demanding historically certified projects. The custom options and accessories available from Kolbe, in both wood and extruded aluminum, provide the additional flexibility that we often require for our work, and even when we supply trimwork matched to historic profiles, the integration is flawless.

We deal with literally hundreds of product manufacturers, representatives and distributers every year and the service that we receive from NAWD is second to none. Your support during the design and specification phase of our projects has always been superb and that level of attention continues throughout the project and even long after completion. When we recommend Kolbe and NAWD to our clients we know just what level of service and commitment we can expect--every time. This world is not perfect and neither is Kolbe and NAWD, but on the rare occasion that there has been an "issue" to address, you have always responded promptly and with a definitive solution.

Many companies sell a good product at a good price, but for us it comes down to how that product is supported after the sale is made and the project is completed. In all cases, Kolbe and NAWD deliver. For our Clients, that is like "money in the bank"!

Thank you for all that you have done for us and for our clients over the last ten years, and we look forward to working with North American for many more years to come!
Christian A. Busch - Principal, 20th Century Preservation
I wanted to thank you guys for the great time I had working with you on the project at Joe's Tavern in Bethlehem. Since we had never worked together before, I was a little apprehensive about the project. We cut the hole in the front of the building according to your measurements, so there was no room for error, and no time either, the business shut down for the project and faced a loss of business, as well as the employees losing pay. The unit fit like a glove, and it was installed in a day!
I was very impressed that you, yourself did the sales, ordering, and installation of the unit. Other companies I work with have a salesman sell the job. They hand it off to a second and third person, who have no idea what the job is about, and they usually have problems with the order. This was not the case with you. I'll be calling you for out next project, Thanks again!
Bill Shafer - Shafer Construction, LLC
A big shout out to the staff of North American Window & Door for helping us choose such a quality product for our windows. Many thanks to Kathy Shomo for her advice, knowledge and professionalism and all the hours she took in helping us understand the process and installation of such a huge undertaking of 34 windows -- doors included !
Rosanne Stumpf
Excellent selection, pricing and service. Bob Martin is the "godfather" of windows . He really knows his product
MrJimbarone2
My experience with North American Windows and Doors was excellent. John Hanrahan was very patient in explaining details to us. We were able to make a very informed decision about our windows based on John's help.
Nancy Giove